Why A 2-Bedroom Apartment in Asheville is Superior
A 2-Bedroom Apartment for Rent in Asheville Is Always a Better Choice
Considering an Apartment? Make It a Two-Bedroom
If you're looking for an apartment in Asheville, you may be wondering if you should go with a one-bedroom or a two-bedroom apartment. A two-bedroom sounds better, but isn't the rent so much higher for the space? Not necessarily. And even if you live alone, a second bedroom gives you a plethora of options available that a one-bedroom simply can't.
For example, the ample extra space provided by a two-bedroom apartment or a two-bedroom deluxe apartment means that you can really create a home of your own with a greater variety of furniture. A larger patio or balcony means you can enjoy the view and take in the fresh air straight from the Blue Ridge Mountains. Also, it makes it easier for gardening, if you enjoy getting your hands dirty and planting flowers, fruits, vegetables, it's completely up to you! Our patio and balcony areas are just perfect for a number of fabulous uses.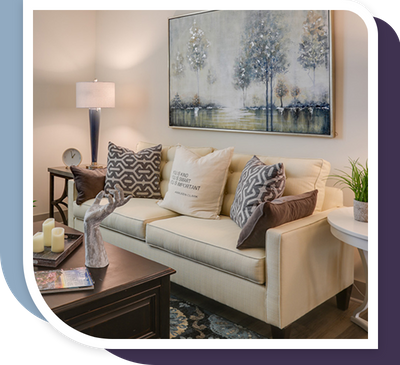 Use that extra bedroom for:
An extra room for guests to stay over

A place to put your workspace

A studio for recording music

A room for a home gym

A dedicated meditation or prayer room

A room for a roommate

Extra storage space for any and all extra hobby or sports equipment, from knitting to fishing to scrapbooking and more
2-Bedroom Apartments Are The Best Because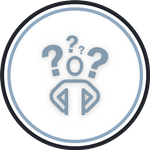 An Abundance of Ways
to Use the Space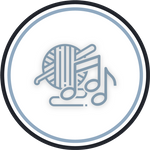 A Place for the
Things You Enjoy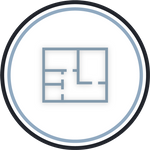 Even More Space Throughout the Whole Apartment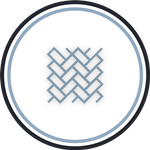 A Place for You to
Enjoy Outside
Overnight Guests? You're Covered
A two-bedroom apartment offers you the opportunity to, if you live alone, make the extra room into a nice little bedroom for guests to enjoy. This way your guests can enjoy privacy when they need it and your company when they don't. It also means that they won't have to sleep on your couch with their belongings potentially strewn all over your living room. And if you decide to get a two-bedroom, two-bathroom apartment, you can use both bathrooms when guests aren't there, and give them the courtesy of their own bathroom to use if they are present.
Having that extra bedroom can make a world of difference in terms of hosting guests and having the ideal accommodations for them. The only problem you may run into is all of the people who will want to come and visit for a while!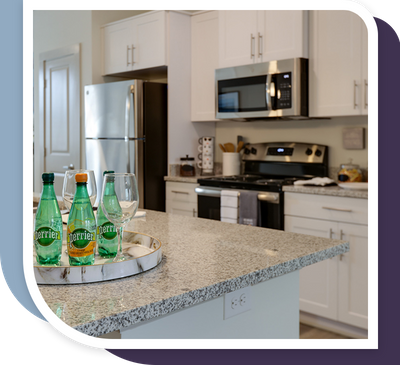 One easy way to keep the cost of a two-bedroom apartment down is to go in on it with a roommate. This way the rent is split between the two of you and it is still less expensive than renting a single bedroom apartment on your own. For anyone looking for a 2-bedroom apartment to rent, living with a roommate can be an incredibly thrifty way to do it.
You still get an abundance of extra space within the common areas of the apartment, as well as a larger balcony area outside, which you can put to a number of uses. It can be simply a place to relax and enjoy Asheville's mild climate and fresh air, to a garden, to an outdoor eating area and more. Having a roommate definitely helps keep the rent reasonable and can work well for both of you if you mesh well. It's definitely a good consideration to make if you are looking at two-bedroom apartments for rent.
Looking to rent a two-bedroom apartment in Asheville is a breeze with White Oak Grove Apartments. We offer the best living experience in all of Asheville with a beautiful community of apartment homes, all with their own outside patios or balconies, ready for you to come home. Our residents love living here, and our apartments and community boast numerous features and amenities.
We offer flexible lease terms, and our apartments have granite countertops, stainless steel appliances, energy-efficient wireless smart thermostats, energy-efficient appliances, in-unit washers and dryers, large walk-in closets, and private, covered patios and balconies.
Additionally, our community amenities are absolutely fantastic, such as a quell-equipped, state-of-the-art fitness center, a spacious, secure bark park for your four-legged friends, a shared grilling and picnic area, 24-hour emergency services, and well-lit parking areas.
Finally, our location in West Asheville is highly prized. We're a short commute away from downtown, the rest of West Asheville, and the River Arts district, with iconic local landmarks just 2-3 miles away. We're also a short drive from the Blue Ridge Mountains, including state and national parks. If you're looking for a two-bedroom apartment to rent in Asheville we hope you'll consider White Oak Grove Apartments, where your next home is beckoning for you to join our community.
Stay current with what's on market
Home listings and news directly in your inbox.