Sustainable Living at White Oak Grove Apartments
Find your new green home.
White Oak Grove supports healthier living spaces.
Find out how living here improves your community.
Ecological. Sustainable. Home.
White Oak Grove Apartments is thrilled to be amongst only a select few communities certified at the Bronze level under the rigorous requirements of the ICC 700 National Green Building Standard™ (NGBS) for green living. This certification provides independent, third-party verification that our community is built above code standards to accommodate lower operating costs, accessibility to a sustainable lifestyle, and an overall healthier home for residents. Our homes go beyond living green to achieve new heights in sustainability and ecological integrity.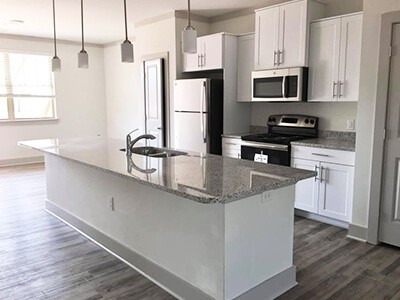 This certification guarantees a healthier home through the following measures:
Radon mitigation and control

Reduced moisture levels

100% hard surface flooring

Low volatile organic compound (VOC) paints

Indoor air quality improved

Durability of indoor goods and surfaces improved

Lower levels of dust, dirt, dander and possibly molds

ENERGY STAR® appliances use 10 to 50% less energy than standard appliances

LED lighting fixtures use ¼ of the energy of traditional lighting

High efficiency plumbing fixtures save 20–30% on water usage

Third-party insulation and air sealing inspections by Southern Energy Management for increased comfort and lower utility bills
Sustainable Lifestyle
These days, the importance of living a sustainable lifestyle is on everyone's minds. It's become an essential consideration of what makes up where you're going to live. That's why it's important for us at White Oak Grove Apartments to show our dedication to green living and sustainability. All of our living spaces have achieved bronze level certification under the rigorous requirements of the ICC 700 National Green Building Standard™, which means that they have been third-party verified and inspected to be built above code standard. This ensures that our residents enjoy premium quality green living and a sustainable lifestyle on an everyday basis.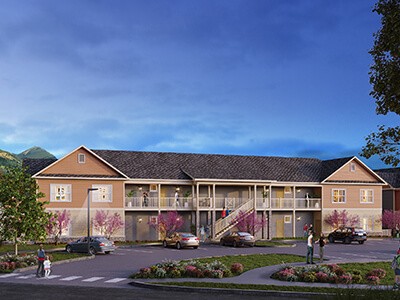 Promotes walkability and use of mass transit
Lower-density urban infill environment builds up, not out
Creates efficiencies to lower residents' carbon footprints
Terrain adaptive architecture promotes use of retaining walls, basement foundations
Questions? Contact Us Today.