Top Ways To Enjoy White Oak Grove Apartments In Summer
When the summer heat of Asheville, North Carolina rolls around, you may be tempted to stay inside your White Oak Grove Apartment where you can enjoy your sustainably built apartment with air conditioning. However, enjoying the summertime can be so much more fun than just finding ways to cool off! Here are four ways to enjoy your White Oak Grove apartment this summer.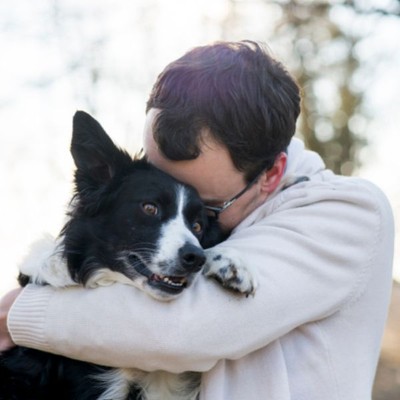 Enjoy The "Bark Park"
Taking your four-legged best friend out for a walk doesn't have to mean wandering around in the heat. Instead, we recommend making 'play dates' with fellow pup-parents around the community! Not only will you be able to socialize with fellow residents, but you can plan these dates around cooler times of the day and provide socializing opportunities for Fido, too.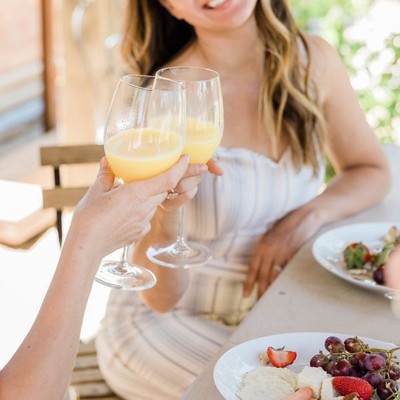 Have Brunch On Your Patio
One of the best ways to take advantage of the beautiful summer weather while also enjoying your White Oak Grove apartment is to enjoy your patio! Each unit comes with a covered patio or balcony, meaning that you can enjoy mimosas with brunch in cooler morning weather with friends or on your own!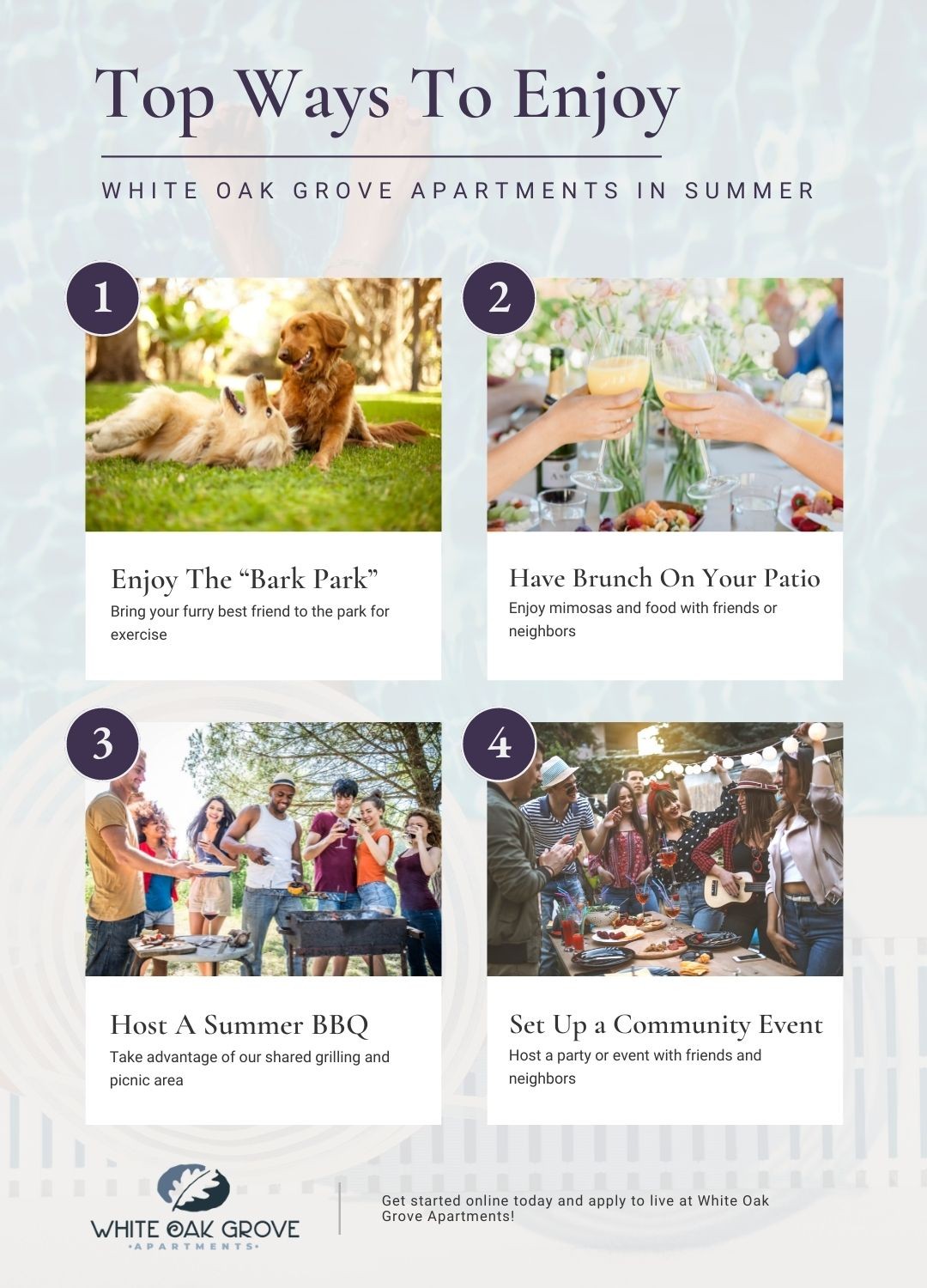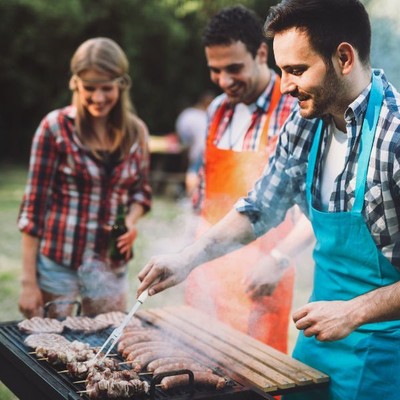 Host A Summer BBQ
What says summer more than grilling burgers and hot dogs with friends? At White Oak Grove Apartments, we have a shared grilling and picnic area that's perfect for hosting a barbeque! Whether you invite friends or neighbors, you can all enjoy delicious grilled foods and time spent with friends this summer.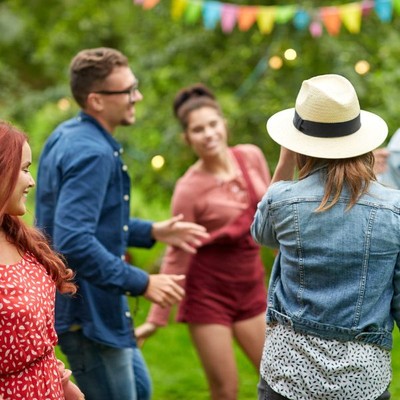 Set Up a Community Event
Because our community is so welcoming and inviting, it's easy to set up a community event with friends and neighbors at White Oak Grove Apartments! Whether you're hosting a party in your apartment or you're planning to walk to Downtown Asheville for more events, you'll have fun in the sun here.