The Importance of Community When You Live in an Apartment
Life can be rough when you go it alone, and most likely at some point in your life, you'll be alone. Here at White Oak Grove Apartments, we prioritize community. We host monthly community events, such as wine and cheese tasting, and we celebrate days, such as National Dog Day. The staff of our luxury apartment complex in Asheville wants to ensure you feel right at home here with us, and if you ever need anything, we're here for you. Below, we'll take a look at the importance of community when you live in an apartment. Contact us for a free tour today!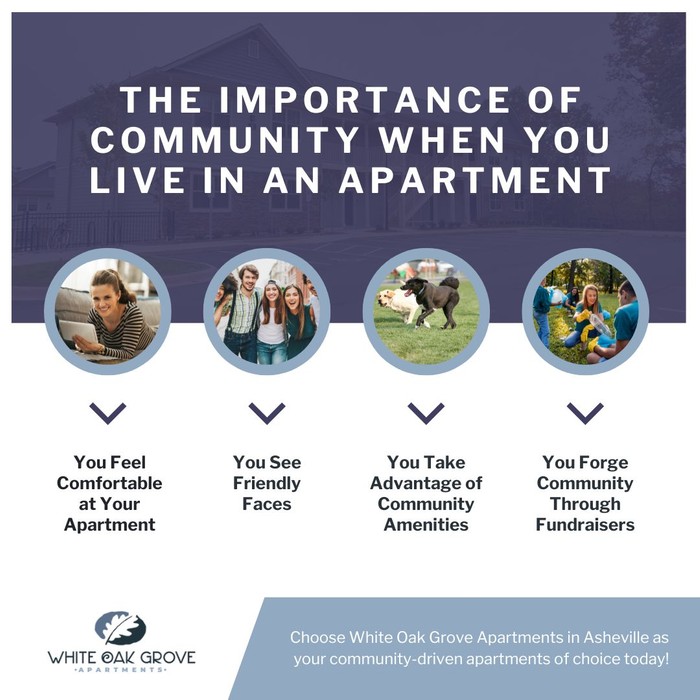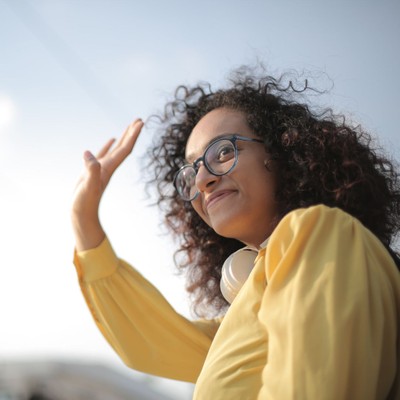 You Feel Comfortable
Your home is where you retreat at the end of a long day. When you shut the door at night, you effectively close the door to many worries and anxieties. When you have a sense of community at your Asheville luxury apartments, you feel at home when you're here. Your apartment is comfortable and the community areas you share with others are welcoming.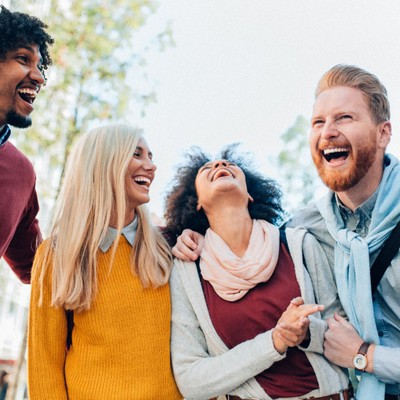 Seeing Friendly Faces
Seeing a friendly face can truly make a big difference in your day. That little smile and 'hello' from your neighbor could be all you need to keep moving forward. On the flip side, you can help develop community, too, by saying 'hi' to others and being the light they may need in their day. Many long-term friendships have been formed at our luxury apartments in Asheville. You never know who you'll meet!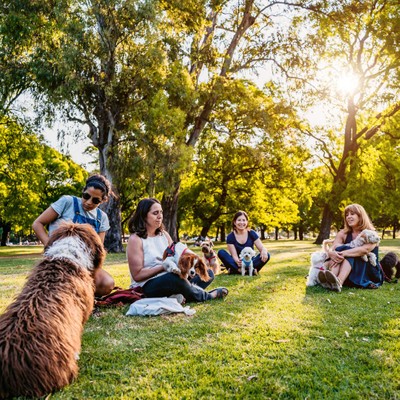 Take Advantage of the Community Amenities
It's important to take advantage of community amenities at your luxury apartments in Asheville. For example, you don't have to spend money to get in a good workout when your Asheville apartments offer a state-of-the-art fitness center. Here, you can relieve stress and get in shape. Visit your bark park and meet some more neighbors who have dogs. You'll make a friend, and your dog will, too! Or, grill out some hamburgers and hot dogs and invite your floor. You'll be forging community, and providing a home-cooked meal for others.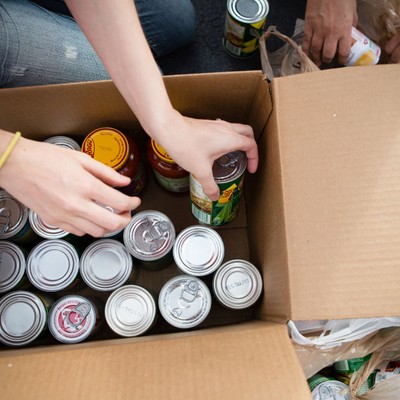 Forging Community Through Fundraisers
Helping others is, frankly, what this world is all about. Here at White Oak Grove Apartments, we participate in several fundraisers throughout the year and encourage our residents to organize some of their one. For instance, we recently held a diaper drive to support two local non-profits, and when the holidays come around, we hold fundraisers, too.
CHOOSE OUR LUXURY APARTMENTS IN ASHEVILLE TODAY
Our one-and two-bedroom luxury apartments are perfect for those looking for apartments near Asheville. With our top-rated apartment and community amenities, you are sure to find a wonderful home here. We offer free tours, so contact us to see if we're right for you today!